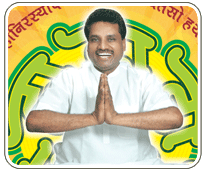 JOIN, the family of Laughterian.
Start a unit of Kendra in your area.
Join the training programme.
HOW
SUPPORT, the novel cause of spreading laughter massage all over the world.
Arrange a Hasyayoga Shivir, Session, Seminar etc.
HOW
CONTRIBUTE, your time or money for the work of Hasyayoga Kendra. A place of love, laugh and happiness.
HOW

Note: All cheques to be made in favour of Laughter Club – Hasyayoga Kendra.